Room Moog
Kristy Vicious (Moog Club) + Uroz (Moog Club)
1 TICKET: 2 ROOMS
Room 1: Moog
Kristy Vicious (Moog Club) + Uroz (Moog Club)
Room 2: Villarosa
LaBorrachaDominguez
Room 1: Moog
Kristy Vicious (Moog Club) + Uroz (Moog Club)
Kristy Vicius:
Kristina Petkovic, better known as Kristy Vicious, is a 24-year-old Serbian-Dutch multidisciplinary artist, also known as the muse of the designer Dominnico. Since she was a true music hoarder since she was little, it was that almost obsessive interest of hers that has led her to want to dedicate herself to this world and thus be able to transmit and give visibility to all the music that she likes. In 2019 she had the opportunity to be part of the Levi's Music Project, where she learned from big names on the Spanish scene such as Alizz among others and was named by La Vanguardia as "one of the next stars of electronic music."
Despite her eclectic tastes and being able to adapt to any type of music, Kristina has a special predilection for electronic music: Acid, Industrial, Old School and Tribal are her genres fetén de ella. Her DJ sets usually stand out for the changes in rhythms, sensations and sounds from beginning to end, despite being all of the same genre. Although she is currently focused on her facet as a DJ, Kristy also tried her luck as a singer with two EPs "Deranged Tapes Vol. 1" and "Tell Me You Want Me."
Social networks: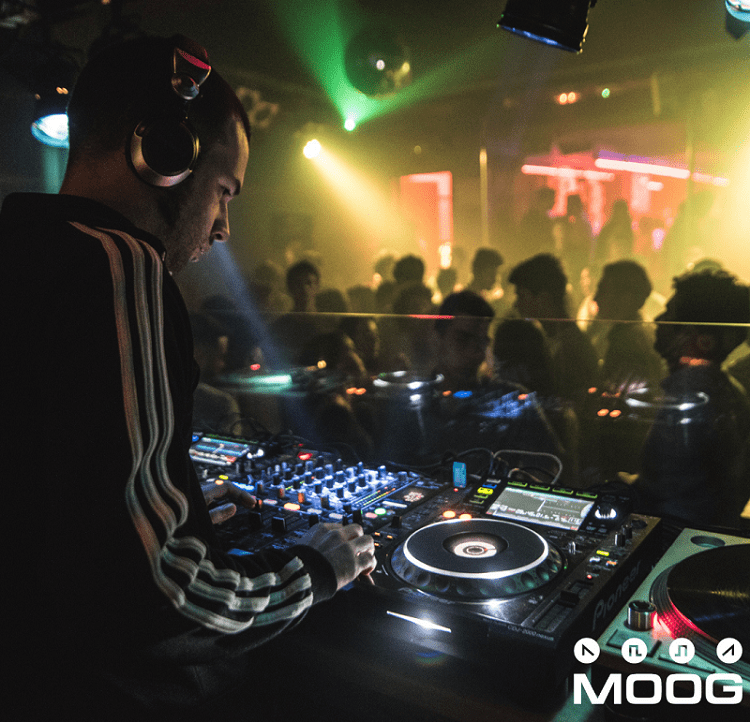 UROZ
Uroz may be a supercool resident DJ at Barcelona's Moog but he works techno like a Swiss craftsman in search of a clock with a 4/4 time signature and hands that never run slow despite the passing years. There are people we can call a thoroughbred DJs – artists "born to the beat," who know how to interpret what is happening in every corner of the room and have no doubt about which way to go to keep the audience moving together in the same direction. Uroz is one of these. His techno, distilled through experience and built up strongly by the demanding daily rhythm of working a resident, fits into a panorama that covers all kinds of music: indie, acid house, EBM, post-punk, the other kind of electronica and even the dub version of the B-side of some forgettable record. Because a DJ does not live by techno alone, although the rest of us would happily live off the propositions he keeps in that suitcase of his.
Social networks:
Room 2: Villarosa
LaBorrachaDominguez
Room
Moog
Carrer de l'Arc del Teatre, 3, 08002 Barcelona
Room 2
Villarosa
Carrer de l'Arc del Teatre, 3, 08002 Barcelona