Room Moog
Gus Van Sound + Rubén Seoane
Room Villarosa
Dj Purpur
1 TICKET: 2 ROOMS
Room 1: Moog
Gus Van Sound + Rubén Seoane
Room 2: Villarosa
Dj Purpur
Room 1: Moog
Gus Van Sound + Rubén Seoane
Gus Van Sound
In a few years he went from being a 'resident of Moog' to one of the essential DJs in Barcelona, although his history began much earlier and has traveled many places such as La Paloma, Sónar and Monegros among them. He went from being a luxury warmupero to a name in his own right, recognized as one of the DJs who should get the most attention according to FACT Magazine.
With a background of more than 25 years behind the decks and his tenure at the Moog, they have given him experience and poise that he combines with freshness and risk in his sessions. He has also combined his DJ facet, with that of Label Manager in his initiation in the recording industry, co-founding the labels Polybius Trax and Clásicos Del Ruido.
An underground and multidisciplinary shaker, Gus Van Sound is much more than a DJ.
Social Media: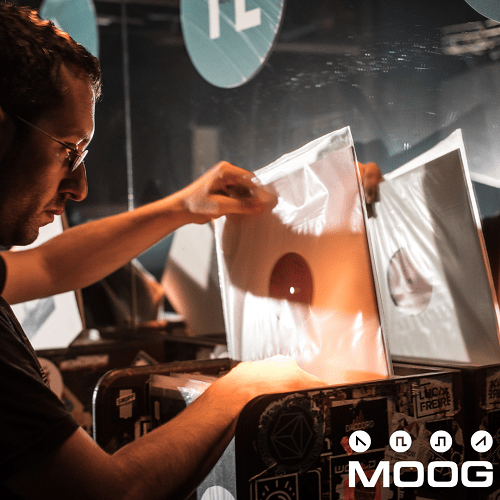 RUBÉN SEOANE
Hace 16 años que Rubén Seoane empezó a coleccionar discos de todos los géneros habidos y por haber dentro de la electrónica. En 2011 pinchó por primera vez en el mítico Moog de Barcelona y un año después pasó a formar parte de su equipo de DJ residentes, donde comparte cabina con lo mejor de la escena nacional e internacional. Sus sesiones abarcan casi todos los estilos del techno, electro, acid, industrial y otros subgéneros más experimentales; siempre buscando nuevas vías para no dejar de sorprender a los asistentes, creando atmósferas en las que caben todos los géneros de la música electrónica de baile.
Social Media:
Room 2: Villarosa
Dj Purpur
Room
Moog
Carrer de l'Arc del Teatre, 3, 08002 Barcelona
Room 2
Villarosa
Carrer de l'Arc del Teatre, 3, 08002 Barcelona